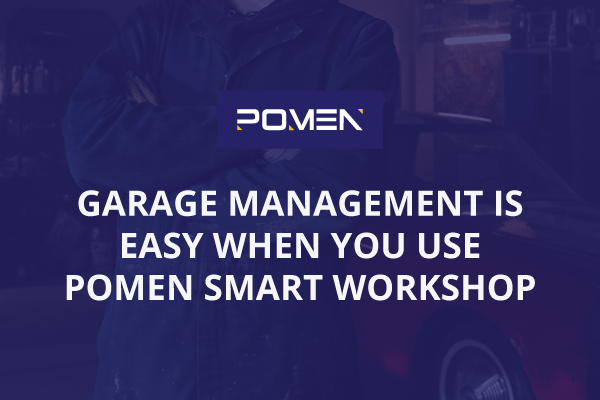 No more empty bays or idle mechanics when you let POMEN Smart Workshop help with daily garage management. From bay booking & mechanic tracking to marketing tools, this newly launched WMS offers you the right tools for each sales stage.
POMEN Smart Workshop is our newly launched Workshop Management System (WMS), right here in Malaysia. An all-in-one workshop management software, you can utilize all 13 tools within the platform to manage your auto workshop & garage business efficiently.
Created to ease the managing process in your workshop; beginning from work orders, booking, & maintenance up until your receive payments from customers.
Now is the perfect time for your auto workshop to transition from pen & paper into a digital platform with POMEN Smart Workshop.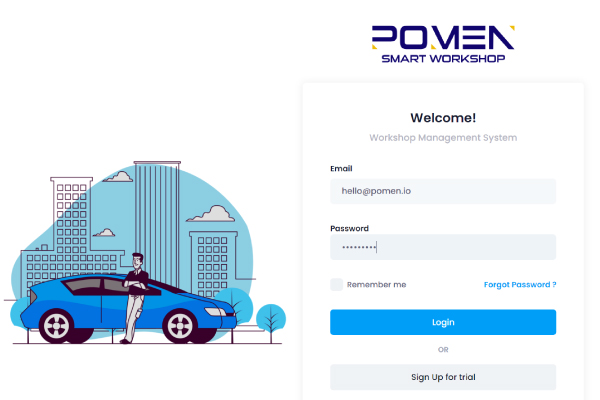 No More Heavy Logbooks
Say goodbye to heavy logbooks & faded out records! With POMEN Smart Workshop, your garage will never lose track of old records as you go paperless. Easily find your total sales, pending jobs, current mechanic tasks, & customer data all neatly stored within the WMS.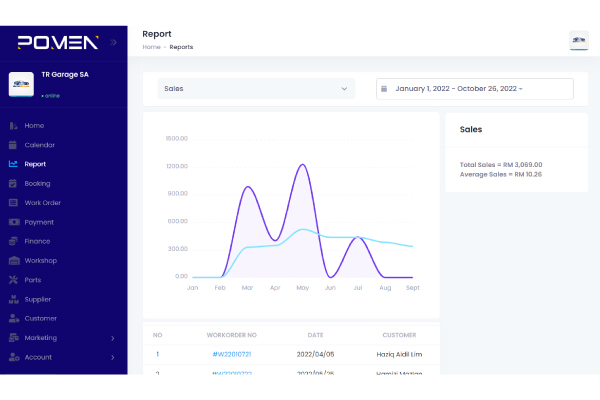 In a fast-paced garage environment with high traffic & waiting customers, manually writing all information down in logbooks will slow you down. When you switch to POMEN Smart Workshop, you can easily find all the info you need in a just a few clicks.
No More Confusing or Complex Filing
Stressed out by complicated systems & archaic filing systems at the garage? No more frowns when you switch over to POMEN Smart Workshop. All you need is your laptop or mobile phone to keep track of your inventory & upcoming customer appointments.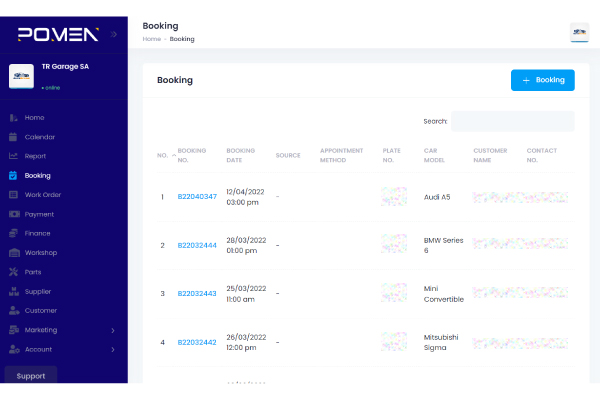 You don't have to be an IT specialist to use POMEN Smart Workshop. The simple interface & intuitive tools provided within the WMS will transform the way you run your garage.
Stand Out from Your Competitors
Always be in the mind of your customers to stand out from your competitors. What better way than to connect with them directly through SMS & email marketing? Remind your customers about their upcoming maintenance & your current promotion using the built-in marketing tools in POMEN Smart Workshop.
Excited to try POMEN Smart Workshop? All 13 tools in this powerful WMS are yours for free when you sign up for our free demo today!