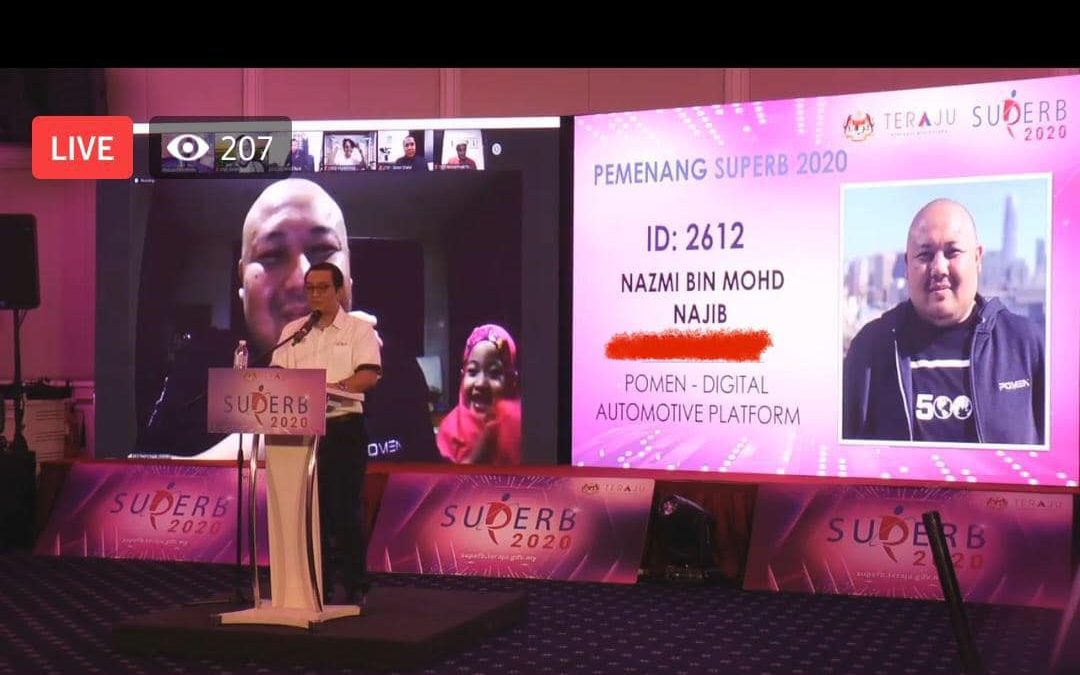 Congratulations to POMEN who received an RM500,000 grant last week from Teraju Superb 2020.
The SUPERB programme or formerly known as the Bumiputera Start-Up Entrepreneur Scheme known is a competition-based business pitching programme that raises new and imaginatibe business concepts as a competition theme.
The key objectives of this initiative set up are to recognise competitive Bumiputera start-up entrepreneurs who bring creative and innovative methods to the development of their goods and enterprises.
SUPERB has succesfully created 183 Bumiputera start-up entrereneurs and has helped to realise their business ventures at a higher level since SUPERB was launched in 2014.